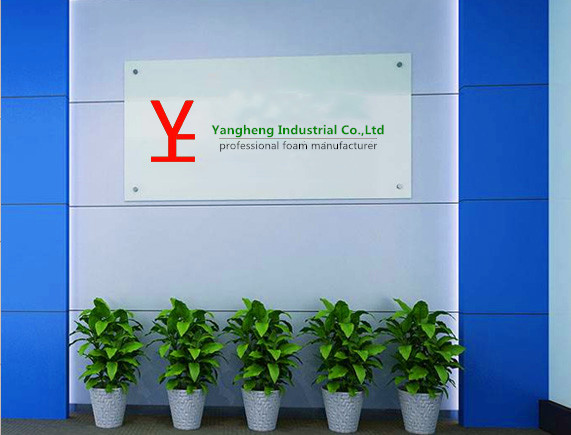 Founded in December 2007, Dongguan YanghengIndustrial Co., Ltd is located 3 kilometers away from the "Dongguan" exit of"Dongguan-shenzhen Expressway",very convenient transportation. It is a R&D,environmental friendly foam products company, with professional technology andspecial formula, can produce filter foam, fire-resistant foam, baby lifesupplies foam, conductive foam, release memory and happy bear brand householditems, of a variety of aperture (10PPI-60PPI), color and hardness. To bettermeet the market demand, after 10 years of continuous improvement, the "AIfoaming system" independently developed by the company has been officiallylaunched in 2018. The implementation of this system can greatly save storagespace, and the quality can still be compared to " The foaming line", small andexquisite craftsmanship, and release a greater market atmosphere for eachother's cooperation. The company has set up a special processing workshop,specializing in the combination of some filter nets and the processing of complicatedand special shapes, which are widely used in aquarium filtration, airfiltration, high and mid-range filters, foam ceramic filters, also suitable forstar hotels, large luxury commercial and residential buildings, automotiveindustry, oil brushes, speakers, cleaning supplies, etc., are well received byusers .
The unique anti-static foam brings good news to the electronics packaging and health care equipment. Antibacterial foam makes your modern living home more comfortable and healthy.
The company continuously introduces high-tech and talents, actively participates in and absorbs advanced technologies at home and abroad, and effectively improves the inadequacies of the company's products. Adhering to the "pursuit of eternal, enjoy the promise of trust" attitude, and the thesis "quality even better than life, service as our own responsibility" to hug the market, warmly welcome new and old customers to visit and cooperate.